The newest products on the golfing market
Boutique
We have the trendiest top quality clothing and equipment available!
Our store contains the most current collections of Greg Norman clothing and Foot Joy shoes for men and women. Browse our shop to perfect your look, or to fill in last minute needs. You can also buy items bearing our Club's logo to remind you of your wonderful stay with us!
Our repair shop staff will help you to upkeep your equipment by changing the golf grips when necessary.
Come see for yourself: we are often less expensive than most golf retailers.
Monday to Sunday
6am to 6pm
* Off season, hours vary. Please call in advance to make sure the shop is open.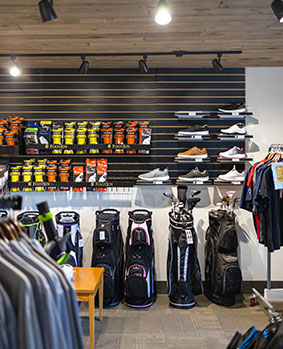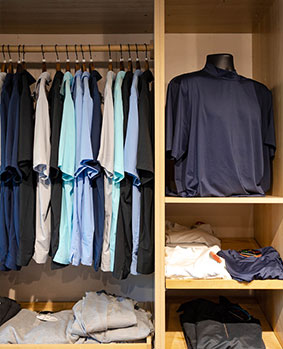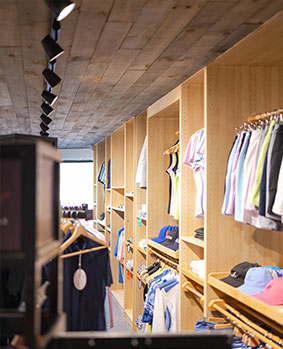 Academy
Teacher : Fernand Lalande
Member of the PGA of Canada, I specialize in passing on my knowledge so that it is accessible to all. Whether you are a junior, beginner, advanced or competitor, I will help you understand the swing and the game of golf, which will help you improve and enjoy your game more!
Taxes included, Range balls not included.
Fernand Lalande 514-927-1121
1 class of 50 min.
4 courses of 50 min.
1 class of 1 hour
4 classes of 1 hour
1 class of 1 hour
4 classes of 1 hour
1 class of 1 hour
4 classes of 1 hour
Junior Clinic
Teacher: Fernand Lalande
Member of the PGA of Canada
Introduction to golf
5 Saturdays from May 20 to June 17
Duration 1 hour
Children from 5 to 8 years old 9:30 am to 10:30 am
Children from 9 to 15 years old 11am to 12pm
Minimum 3 children maximum 7
$100 per child plus taxes, range balls included.
Golf clubs available at no additional cost
For registration or questions, contact us at boutique@golfhemmingford.com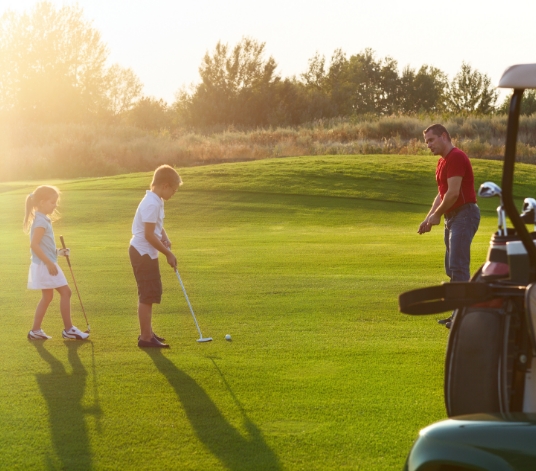 Demo Day
Cobra, Callaway, Taylor Made, Cleveland, Srixon, Titliest
Dates to be announced soon!
Space is limited, reserve space at your preferred demo days now at boutique@golfhemmingford.com